Guilds and Factions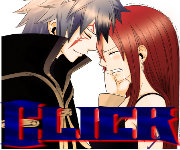 Timeline
Copyright
Fairy Tail is a Japanese manga series written and illustrated by Hiro Mashima. Fairy Tail belongs to Hiro Mashima.
Imagenes:
© zerochan, deviantart, we heart it,pixiv
Otros:
foroactivo, oursourcecode
Agradecimientos especiales a Noru, que sin su constante animo y apoyo muchas cosas no hubiesen sido posibles.
Your last visit was on
For any guest looking at the site it is under construction.
are welcome to join and role play. For any questions just ask
me. I am also looking for some help designing the site as well.
Join Staff
Looking For




GFX Administrator | Help Design the site.

Head Administrator | Help push the plot.

Plot Developer | Helps Develop plots and events




Benefits




Gold | 25% of gold growth rate + 1,000 gold

Stat | 25% of gain stat + 50 stat points

skills | 25% of skill stat gain + 2 Skill Slots




Announcements, Updates, News and other important things will be posted in this section. Only staff members can post topics here, members are permitted to reply however.




This site has a couple of systems that you should get to know. These systems are vital to your role-playing experience and will play a large factor in your character build as well as development. These systems are not necessarily perfect, however, and if you believe that they can be improved upon and should be improved upon, please make your suggestion in the proper forum.



This site has a couple of systems that you should get to know. These systems are vital to your role-playing experience and will play a large factor in your character build as well as development. These systems are not necessarily perfect, however, and if you believe that they can be improved upon and should be improved upon, please make your suggestion in the proper forum.




This site has a couple of systems that you should get to know. These systems are vital to your role-playing experience and will play a large factor in your character build as well as development. These systems are not necessarily perfect, however, and if you believe that they can be improved upon and should be improved upon, please make your suggestion in the proper forum.




Ototon Release...
Mon May 08, 2017 11:32 am
Admin
This site has a couple of systems that you should get to know. These systems are vital to your role-playing experience and will play a large factor in your character build as well as development. These systems are not necessarily perfect, however, and if you believe that they can be improved upon and should be improved upon, please make your suggestion in the proper forum.




Exclusive(s)
Sun May 07, 2017 5:01 pm
Admin
Registered Users: None

Members connected during last 24 hours :

Admin

Our users have posted a total of 90 messages

We have 7 registered users

The newest registered user is Bliss

Most users ever online was 7 on Sun Mar 05, 2017 1:25 pm